6.0 Major Accomplishments
PDP Relocates to Tower Place
PDP and University planning meetings began in October 2014 with a goal to design space at 4 Tower Place in Stuyvesant Plaza to consolidate PDP's office space and training rooms from two locations to one in close proximity to the University. Almost a year later, in a two-stage process beginning in mid-September 2015, PDP moved staff first out of its Corporate Woods location and then out of its University Administration Building (UAB) location into renovated office space on the 3rd and 4th floors of 4 Tower Place. A training room was built on the 4th floor at 4 Tower Place and PDP shares two training rooms on the 6th floor at 4 Tower Place with the National Center for Security Preparedness (NCSP). A move of this magnitude was a major undertaking, and required all involved staff to work as a high performing team to ensure a cohesive, well-orchestrated move from two very different locations into one. PDP staff charged with coordinating all move activities deftly coordinated the numerous logistical components while maintaining regular communication with PDP staff, sponsors, University staff, and outside vendors concerning moving strategy, timing, impacts, and procedures. Staff identified old equipment items to be recycled or returned to project sponsors while creating detailed equipment location diagrams for the hundreds of items to be included in the move. Daily communication with University Telecommunications staff took place to ensure phone and connectivity were up and running at 4 Tower Place on move day so project work could continue without interruption. Floor plans were carefully reviewed, work stations were assigned, and new contact information was disseminated to the many University offices, sponsors, and vendors that the organization works with. These many activities took place while regular project work continued as usual.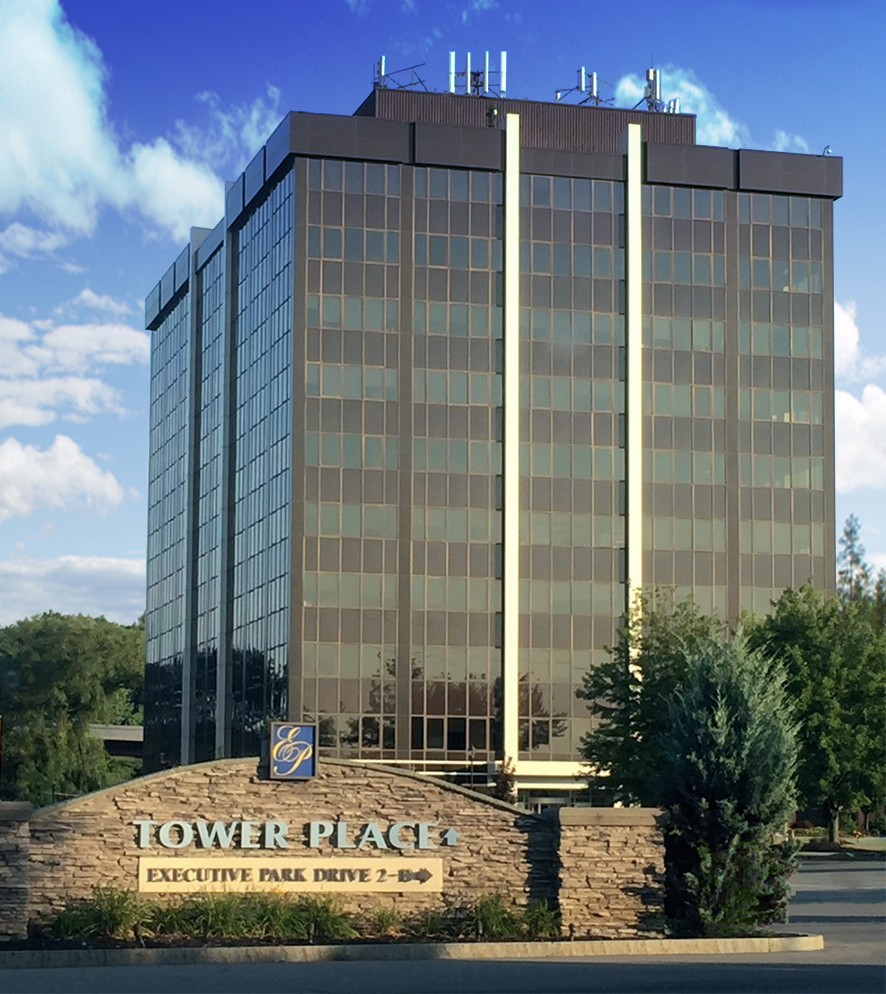 The location change required PDP IT staff to move two existing data centers at Corporate Woods and UAB to one location in two stages in August 2015, prior to the office moves. This move involved extensive planning and coordination with the University resulting in the consolidation of PDP's server assets in the new University at Albany Data Center. Moving to the new data center required extensive modification by PDP programming staff to more than 20 of PDP's applications which support our project work. A new PDP network was created at 4 Tower Place, including Wi-Fi. A state network with 100 access points was installed as was a dedicated video network, enabling staff to edit HD video from servers at the University at Albany Data Center. These changes were performed while preserving data connectivity to PDP's staff, live video broadcasts and web streams from the offices of one of PDP's sponsors.
A key requirement for the move was to do so with absolutely minimal interruption to all project activities. These many efforts were undertaken by a small group of staff with the singular goal of ensuring a seamless transition for PDP's staff, sponsors and many training program participants. From all accounts, this was an extremely successful undertaking.